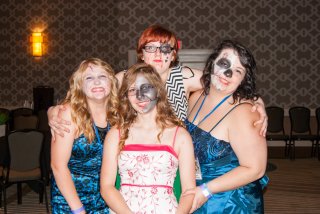 After almost a year later, I am finally getting around to uploading the pictures from Tokyo in Tulsa 2014: Worlds|Collide: The Undead vs. Mecha.
Of course, I am not just uploading them because this year's Tokyo in Tulsa is only a month away…
Anyway, I do apologize for the incredibly long delay in getting these pictures uploaded. Right now, I am starting out with the pictures from the Cosplay Charity Ball that occurred on July 10, 2014. Currently, those are the only pictures in which I have completely edited and resized to upload to the Website. My goal is to have the rest of the pictures uploaded to the Website before the next convention starts, so I will be working on editing the pictures every day until I have all of them completed.
All and all, I hope everyone enjoys the first batch of pictures.
Gallery: Tokyo in Tulsa 2014: July 10, 2014