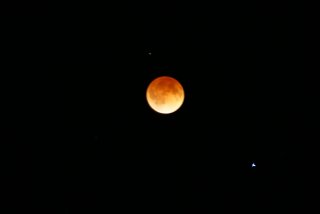 Early this morning, I ended up going into the country with my Digital SLR to take a few pictures of the lunar eclipse.
I'll be the first to admit that the pictures aren't great. However, this was the best I could do with the lens and Digital SLR camera body that I have.
Anyway, I hope that everyone enjoys these pictures.
Gallery: Lunar Eclipse: April 15, 2014